Advanced Program (Age 8 and up)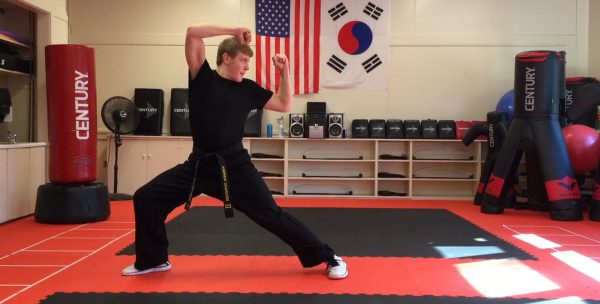 Class Schedule
Monday, Tuesday, Wednesday & Thursday (6:00pm – 6:45pm)
Looking for Leadership training too? Check it out here!
Class Description
The Advanced program challenges both mind and body. Classes are 45 minutes long and are both physically and mentally challenging. Our students will get fit and have fun while learning practical self defense. The program incorporates fitness training, including strength, endurance and flexibility.
The curriculum includes:
– Conditioning
– Fundamentals
– Patterns
– Sparring
– Martial Arts Weapons
– Self Defense
– Board Breaking
– Flexibility and Stretching
– Theory
Advanced and Leadership students are also invited to participate in additional — more advanced and extreme training — in our XMA program at no additional cost. See full details here.
Class Reminders
Only use Taekwondo to defend yourself!

Never be late for class!

Always wear your (clean) uniform to class!

Never forget your belt!

Always bring a full water bottle!

Always listen and follow directions!

Always practice self-control!

Always be kind!