Little Ninja Program (Age 3 and up)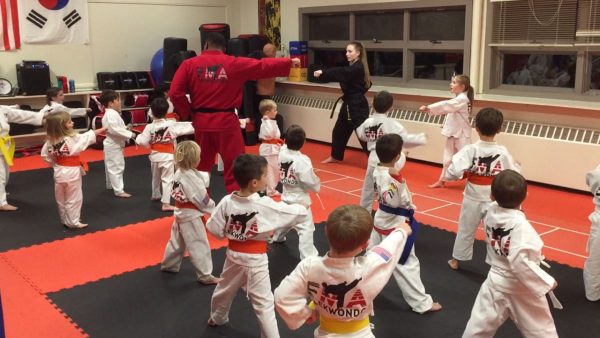 There are 2 class schedules as follows:
Monday & Wednesday (5:00pm – 5:30pm)
Tuesday & Thursday (5:00pm – 5:30pm) –  
Class Description
The Little Ninjas program is an introductory program that prepares students for our Beginner program. It is a 30 minute class that includes drills that develop their basic martial arts abilities including fundamental strikes, kicks, blocks and stances as well as self defense and is based on age-appropriate drills and activities that will help kids develop:
– Fine and gross motor skills
– Spatial skills
– Listening skills
– Focus and concentration
– Memory
– Self control
– Socialization skills
– Self awareness skills
– Bully Awareness
– Stranger Awareness
Class Reminders
Only use Taekwondo to defend yourself!

Never be late for class!

Always wear your (clean) uniform to class!

Never forget your belt!

Always bring a full water bottle!

Always listen and follow directions!

Always practice self-control!

Always be kind!