Leadership Program (Age 10 and up)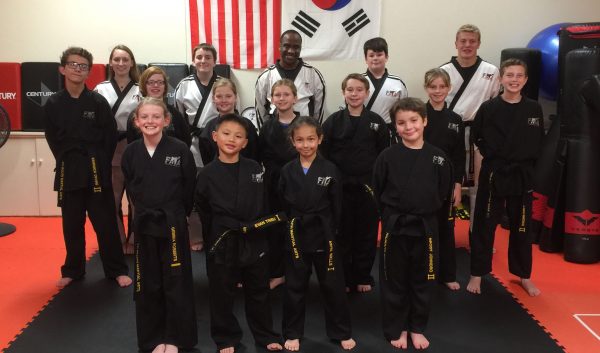 Class Schedule
Monday & Wednesday (6:45pm – 7:30pm) 
Leadership students should enroll in our Advanced classes for the Fall 2020 session which is combined training for this session. Register by clicking the button above.
Monday, Tuesday, Wednesday & Thursday (6:00pm – 6:45pm)
Class Description
Our Leadership program (ages 10 and up) challenges both mind and body through a Leadership approach to all our training. Classes are 45 minutes long and are both physically and mentally challenging. Our students will get fit and have fun while learning practical self defense through Martial Arts training. The program incorporates fitness training, including strength, endurance and flexibility as well as specific Leadership training as detailed below.
The Leadership Program includes the following:
– Learning Leadership Skills
– Instructor Training
– Assisting in Class (Assist in Little Ninjas and Beginners Classes)
– Team Building Exercises
– Public Speaking
– Brain Games
– Harnessing Vision and Creativity
– Learning Persistence Skills
– Setting & Achieving Personal Goals
– Creating & Executing Skills Demonstrations
– Conditioning
– Fundamentals
– Patterns
– Sparring
– Self Defense
– Board Breaking
– Flexibility and Stretching
– Theory
Advanced and Leadership students are also invited to participate in additional — more advanced and extreme training — in our XMA program at no additional cost. See full details here.
Class Reminders
Only use Taekwondo to defend yourself!

Never be late for class!

Always wear your (clean) uniform to class!

Never forget your belt!

Always bring a full water bottle!

Always listen and follow directions!

Always practice self-control!

Always be kind!