XMA Training (Age 10 and up)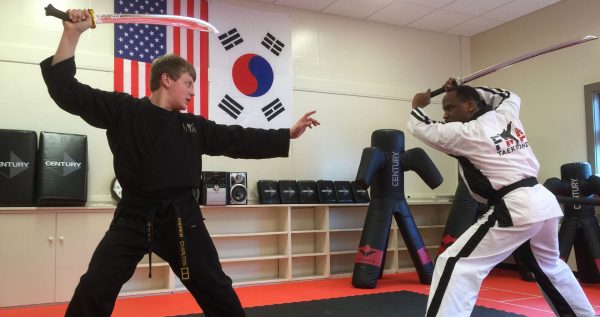 Class Schedule
Meets every other Tuesday & Thursday (6:45pm – 7:30pm)
These classes are free and do not require registration. They are an extension of both our Advanced and Leadership classes and intended solely for currently enrolled Advanced and Leadership students in good standing.
Class Description
The XMA program is an extension program for Advanced and Leadership students to provide additional training in creative and extreme martial arts to enhance their skills. Classes are 45 minutes long and are both physically and mentally challenging. Training includes sparring and martial arts weapons training.
Program Includes:
– Creative Forms
– Martial Arts Weapons Training
– Extreme Forms & Demos
– Flipping & TKD Tricking
– Sparring
– Black Belt Training (For Black Belt Students)
To learn more about our Advanced and Leadership programs, or to register, use these links: Advanced Class | Leadership Class
Class Reminders
Only use Taekwondo to defend yourself!

Never be late for class!

Always wear your (clean) uniform to class!

Never forget your belt!

Always bring a full water bottle!

Always listen and follow directions!

Always practice self-control!

Always be kind!